Bhavya & Chaitanya - Chennai to Chicago
As told by Chaitanya "In the final year of my B.Tech, during that period of time when the entire college is raging with the desire to find a job through placements, I walked out of one particular interview and saw Bhavya, standing and talking with some of her friends. All I could manage on that day was a simple, "hi". Little did I know how far this story would go.
A few months passed and luck guided the two of us together once more, as she and I found ourselves on a train journey along with the rest of our friends back home. This time around, we spoke a bit more, we even laughed a bit more, but as soon as Hyderabad greeted us, we quickly bolted out the door without so much so as looking for each other.
I sent a friend request on Facebook to her, but the conversations had dried up. Six months came and went, and on the night of July 13th, I found her online at an unusual hour. Now, it was odd to ask a stranger with such curiosity what she was doing awake so late into the night, but what can I say, curiosity got the better of me.
For sure, the start of our conversation on that fateful night was a bit cautious, a bit hesitant, but almost immediately after, we found ourselves enamored by each other, surprised at finding how many similarities there were between us. Happy with the time we spent together, we decided to talk again, and the rest as they say is history, as we found a comfort within each other's company that brought unbridled joy to our hearts.
Numbers were exchanged, conversations took place every day, whether via the computer or the phone, but alas, fate can be as cruel as it was kind. In the month that was following, I was to leave to The States to complete my higher education. But neither of us were content to let our story end like this; we knew we had to find a way to make this work.
So off I went to a different land far away, but the distance only made the heart grow fonder, as each and every time we spoke, we found ourselves falling just a bit more in love than before. I don't even know when it happened, but soon enough, we were both head over heels for each other and knew in our hearts, that we had found the one.
On her birthday, I threw a little surprise by flying back home and getting down on one knee to ask her the most important question of our lives. She said yes, and life was perfect, and unbelievably, it was about to get even better.
She came to The States to complete her Masters, and now, we refused to be apart ever again. The story of our education, about our jobs, about our lives became inseparably entwined as Chicago became our second home that housed a million beautiful memories of our love and compassion.
And now, after over Four years of blissfully experiencing and enjoying each other's company, with the blessings of our parents, we moved forwarded to the greatest day of our lives – our wedding. The date was set in stone, 23rd November, 2017. "
The perfect life can exist, dreams can come true, and I owe it all to you, my love – Bhavya.
Photography by Shanthan, Krishna Teja, Sreenivas, & Venkata Rajesh
Cinematography by Vishwanath & Jagadish
Editing by Surendra & Vishal
Venues -
Sangeeth at Daspallah, Hyderabad
Wedding at Shweta Gardens, Hyderabad
Reception at One Palace, Hyderabad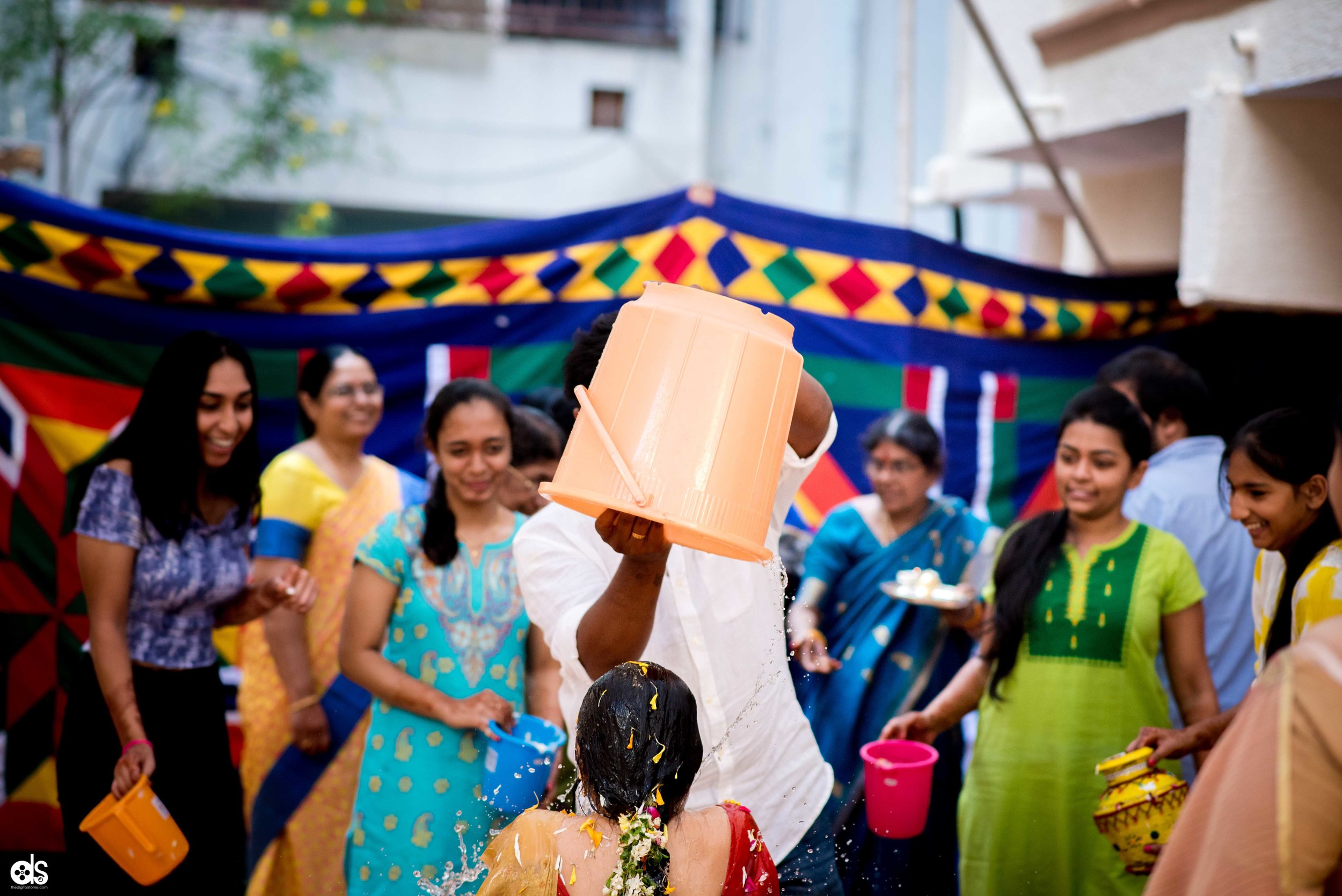 Shanthan Reddy
Digital Stories
photography, weddingphotographer, wedmegood, wedmantra, wedmegoodsouth, teluguwedding, hyderabad, bestweddingphotographerhyderabad, love, nikon, canon, magmod, bridesofhyderabad, weddingsutra, shaadisaga
1 Comment